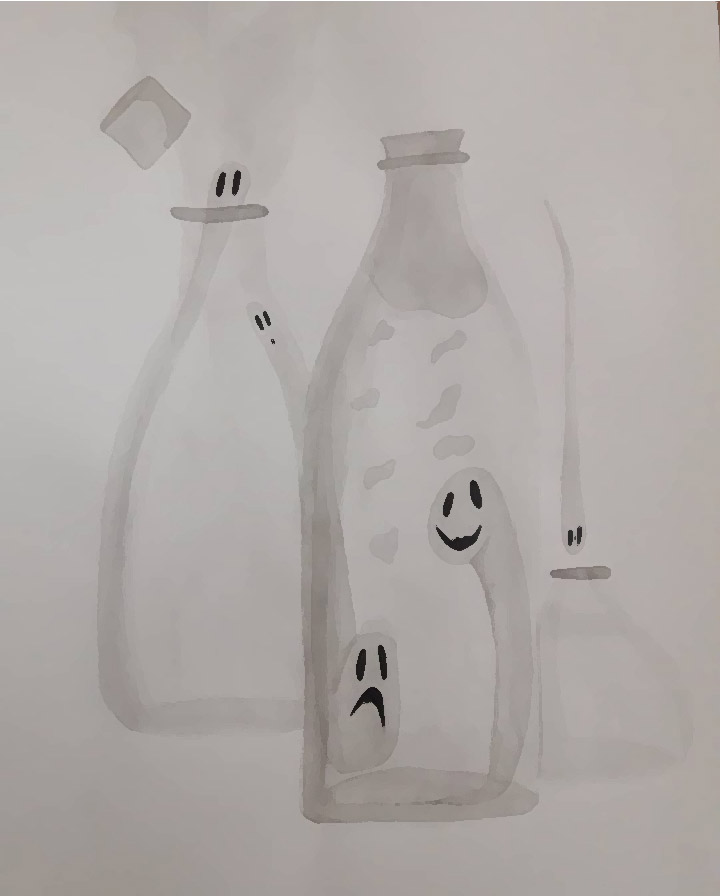 A Metáfora da Vida
Ainterpretação deste desenho é bem simplificada. Temos garrafas, representando as pessoas, temos tambem sentimentos bons e ruins, tristes e felizes, representados através de "fansasmas", e por fim, temos garrafas perdendo sua tampa, que representa a morte, quando amoçoes vão embora, temos a garrafa em que emoçoes estão por vir, representando o nascimento e a criação, e por ultimo as emoções afloradas, pela garrafa fechada, indo e vindo com a beleza natural do viver!
The Metaphor of Life
The interpretation of this design is much simplified. We have bottles, representing the people, we also have feelings, good and bad, sad and happy, represented by "fansasmas", and finally, we have bottles, losing his cap, which represents the death, when amoçoes go away, we have the bottle in which emotions are to come, representing birth and creation, and finally the emotions afloradas, by the bottle closed, coming and going with the natural beauty of live!